Environment Policy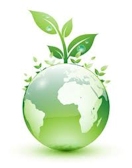 Egypt Service is specialized company in the field of securing establishments, cleaning and general services, our work nature imposes our existence (employees- equipments- tools- materials) at our clients sites and inside their establishment, due to this work nature, our priority is concerning about and maintaining environment from moral and professional prospective believing in this subject importance, accordingly, we shall adhere to the following:-

1- Protecting Environment against pollution inside establishments and buildings the affair which may reflect the civilized appearance and create a clean environment resulting in a creative work.
2- Considering environment maintenance as a main task and a national goeel the company's management tries to achieve.
3- Using environment friendly materials breakable by micro organisms without prejudice to environmental equilibrium or affecting environment.
4- Using the best machines working by electricity to avoid any exhausts.
5- Holding training courses at the company's office and clients sites to enlighten our employees about the best way of having a clean environment and our clients policy towards environment maintenance.
6- Concerning about health, safety and environment affairs as a company's activity.
7- Verify that safety has the priority over the main work needs.